We have a wide range of high quality props to hire for your wedding or event in Derbsyhire, Nottinghamshire, South Yorkshire & beyond. Our range includes Chiavari chairs, chair covers, backdrops, centrepieces, LOVE letters and neon signs
chiAvari chair hire & chair decor
There are now so many beautiful options to decorate your chairs whether you opt for a traditional chair cover and sash or want an on-trend Chiavari chair finished with chiffon we have you covered.
We have both spandex and cotton chair covers (in black, white or ivory) and 250 Chiavari chairs available for hire. Our sashes are available in organza, silk, lace and chiffon in over 70 different colours and we have a huge range of finishing accessories including, flowers, ribbons, brooches and foliage.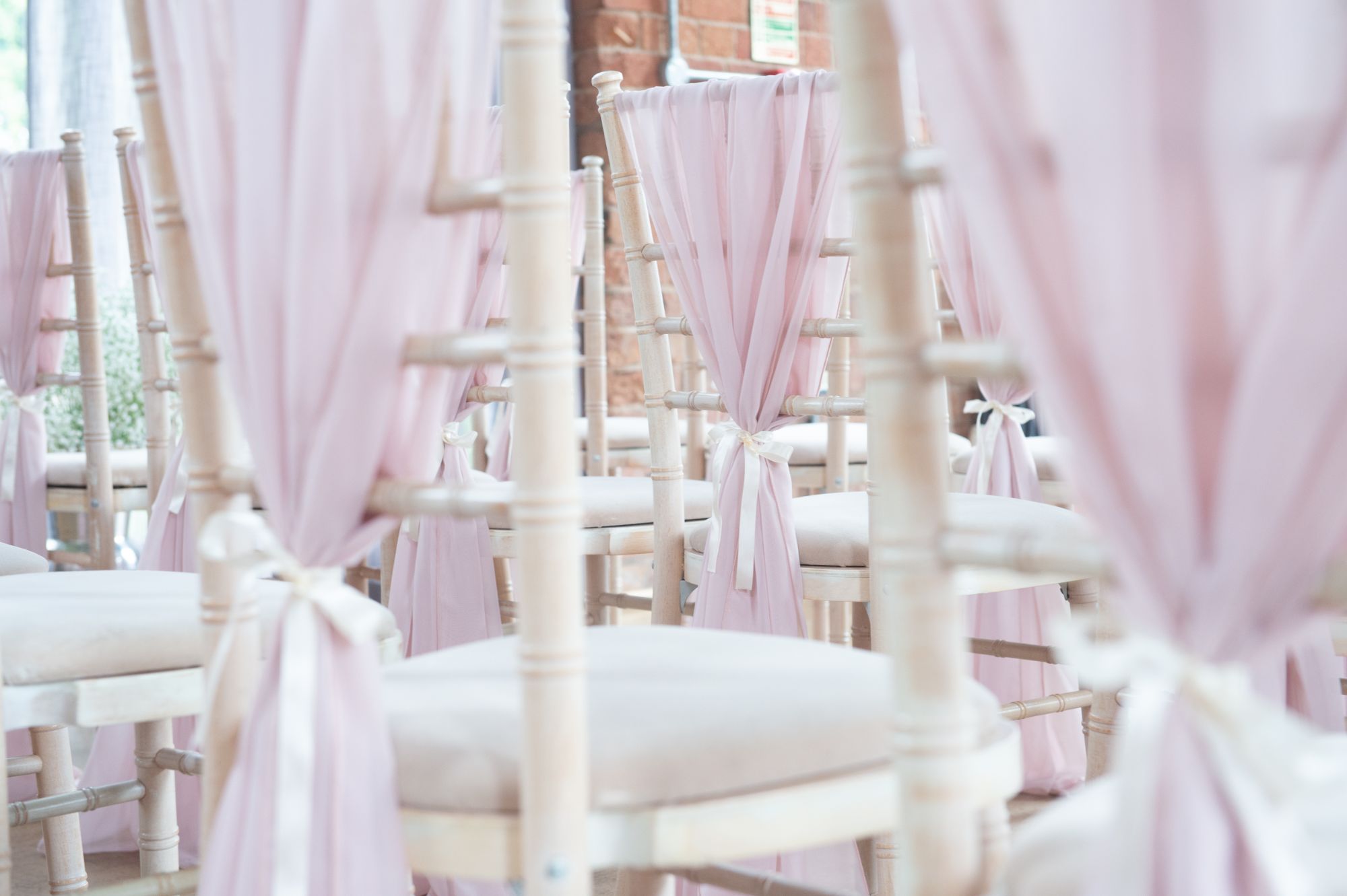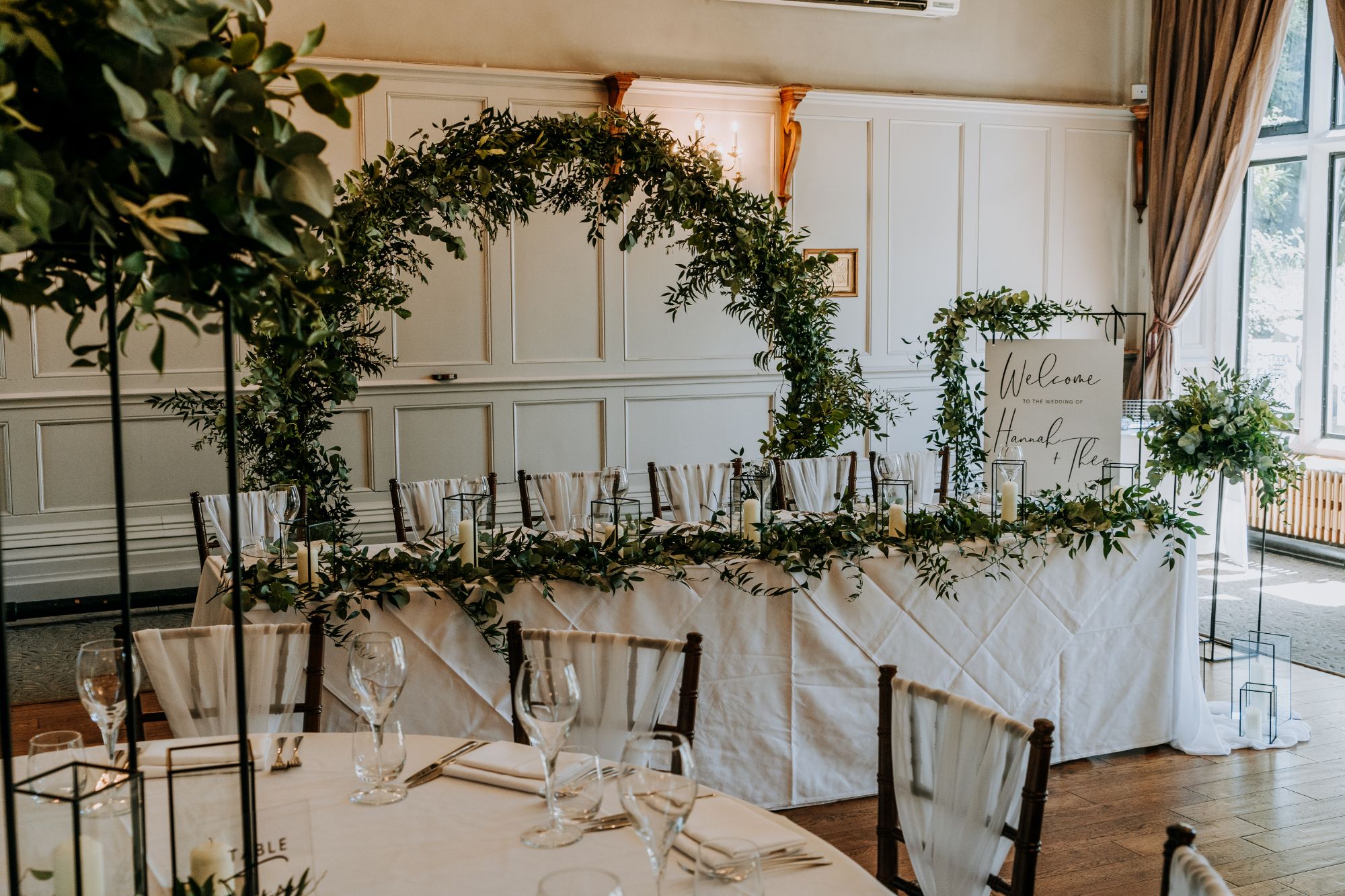 Table décor is our absolute passion we adore putting the finishing touches to your tables whether it be centrepieces, charger plates, coloured candles or carefully placed sprigs of foliage on our hand dyed napkins and personalised guest menus.
We have various items to choose from and our centrepieces can be customised to reflect your style.
"Jenny and the team created the most beautiful styling for our event at Ordsall Hall - the detail and attention given were second to none!"
Pamela Rae-Welsh, Worsley Creative Services
If you're looking for a floral installation or ceremony backdrop, then look no further. We have a number of different backdrops including a rustic wooden arch, wooden hexagon, metal moongate, mesh moongate, metal mesh rectangle, twinkle back drop, copper frame, half moongate, macramé backdrop, blossom tree arch, flower wall and foliage wall.
All of our back drops can be customised with flowers, scrolls, chiffon, neon signs and more to create that perfect romantic setting.